Buying a house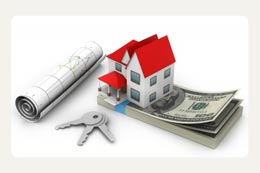 Ms. Navarro represents individuals and businesses that want to buy, sell or lease real property / real estate. For residential single and multi-family home purchases, legal real estate services include:
Contract negotiation
Review and finalization of the contract of sale
Review of the home inspection report
Negotiation of repairs, if necessary
Review of title work
Preparation of all closing documents
Attendance at the mortgage and title closing.
After closing, I have the Deed and Mortgage, if any, recorded and will ensure that any prior mortgages on the property are released and/or discharged.
If you are buying a condominium, services also include review of the condominium association documents such as the Master Deed and any amendments, meeting minutes, and/or rules and regulations which may affect condominium ownership rights.
For more information or to arrange your initial consultation please call
973-784-4298 now or contact us here.